26 August - 1 September 2018 north Greece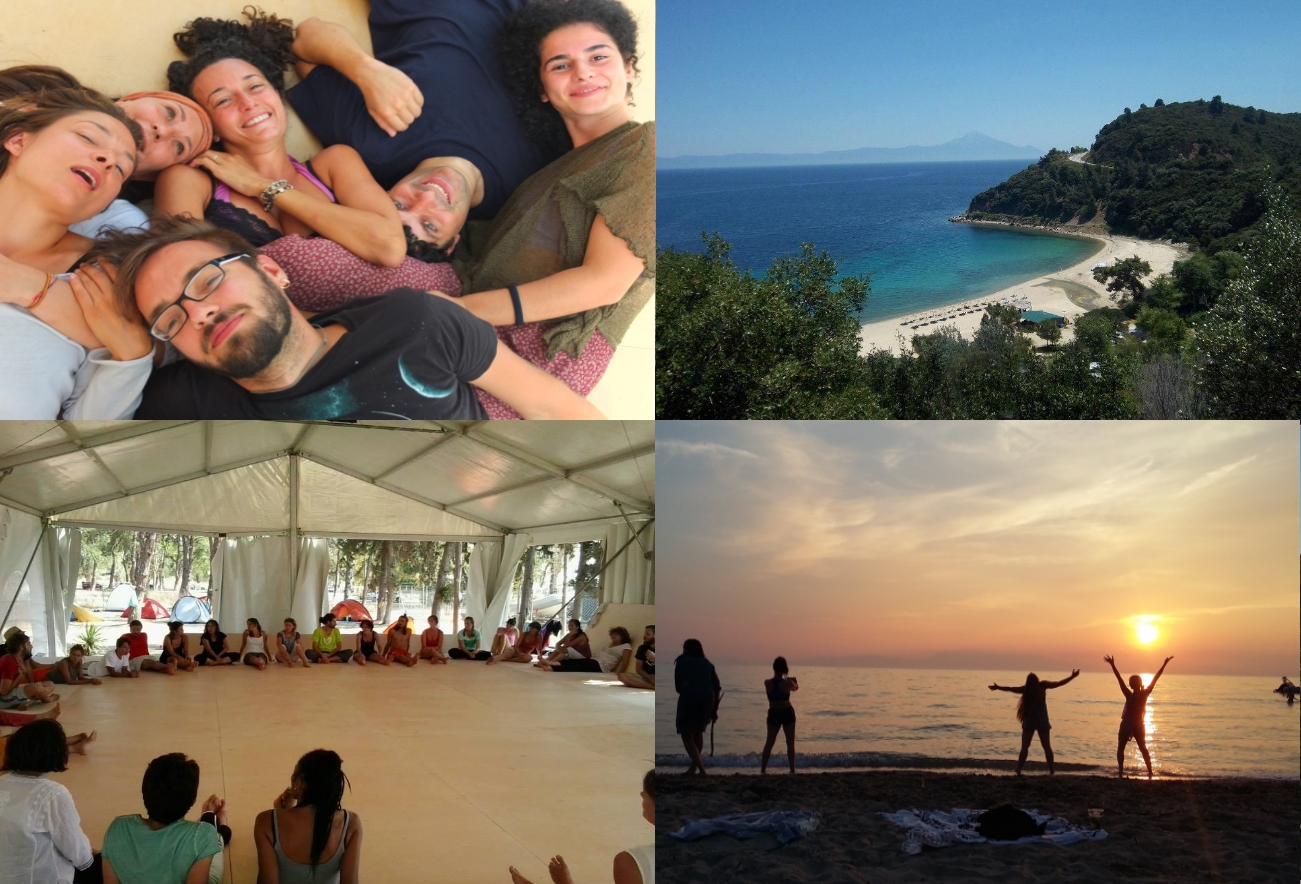 Welcome contacters, movers, artists and curious people!
We are very happy to announce you the fifth edition of the Jam of Arts festival dedicated to contact, improvisation, BMC & Fascia, Physical theatre, music creation and performing arts.
The aim of the festival is to offer to the participants the opportunity to study contact and other arts, having new experiences and explore new ways of parceiving and acting.
The festival, open to beginners and experts, will take place in one of the most beautiful locations of Greece, at the peninsula of Chalkidiki in the aria of Sithonia
We will be hosted in a very beautiful camping in the nature next to the sea, with large beach, golden sand, completely transparent water and a private plane-forest with streams full of shadow and fresh, clean air!
Perfect place for dancing, trekking and exploring this virgin nature!
The camping is equipped with all the amenities (showers, bathrooms, washmachine, wi-fi, minimarket, bar, restaurant, bamboo huts, bikes for rent, pedal boat, etc) and offers good traditional Greek cuisine.
Intensive workshops (more than 37 hours of lessons) with:
Ka Rustler (5 lessons - 15 hours)
Tamara Maksymenko (3 lessons - 6 hours)
Ippokratis Veneris (3 lessons - 6 hours)
Roberto Bellatalla (2 lessons - 4 hours)
Thekla Gaiti (3 lessons - 6 hours)
Jams - live music
One to One sessions
Performing space
Visit other sight seeings

You are welcome to enjoy this adventure with us!